Arbitration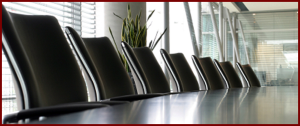 Arbitration is suited for parties seeking an efficient way to adjudicate their dispute without going to court. Advantages to arbitration include:
Confidentiality
Finality
Quicker Decisions
Flexibility
Arbitrator with Subject Matter Expertise
Mr. Bennett is a full-time independent arbitrator who has arbitrated cases for numerous prestigious national and international ADR panels. He has presided as chair, sole or panel arbitrator in the following representative sample of cases:
Banking and Finance:
An assortment of allegations involving a bank president and other senior officers responsible for one of the largest banks in a state. Legal issues included fraud, misappropriation of assets and improper dealings involving complex real estate loans and improper financing.
A case involving banking policies related to national credit card agreements and whether the bank's polices violated Federal Trade Commission regulations and state banking laws.
A commercial bank lender's suit against real estate investors and a receiver over the mismanagement of a large regional shopping mall and counterclaims against the bank for withholding draws.
Commercial:
Multi-million dollar international distribution agreement dispute between a European cosmetic supplier and U.S. distributor.
Declaratory judgment concerning whether an accounting firm exceeded the scope of its engagement with a state-wide waste hauler and if the fees charged were fair and customary.
Common stock and key employee buyout disputes over a software acquisition from a multistate bank consulting firm.
Construction:
Allegation of construction design flaws of an automated system designed to reduce personnel expenses related to the palletization of poultry containers.
Disputes over permitting efforts by a commercial construction firm involved in environmental and industrial oil and gas waste management projects.
Allegations of breach of contract, fraud and poor workmanship concerning the construction of a car wash franchise facility.
Consumer:
Dispute between automobile dealership and consumer alleging false advertising, misrepresentation, RICO charges and state lemon-law violations.
Dispute between former student and state university over misleading representations by the school concerning prospects of employment and pay upon graduation.
Disagreement between a third-party collections firm and a consumer-debtor over whether the Fair Debt Collection Practices Act (FDCPA) and Telephone Consumer Protection Act (TCPA) were violated by improper contacts.
Employment:
Multistate collective action case involving a national restaurant chain and its drivers. Legal issues included contract interpretation, alleged federal wage and hour law violations and compensation calculations.
Claim involving breach of non-compete and non-solicitation agreements by a former owner of a national financial services transaction processing firm.
Claims for wrongful termination and U-5 defamation by a registered representative against a broker-dealer.
Franchise:
Dispute between franchisee and franchisor involving anticipatory repudiation, breach of guaranty and breach of warranty, which involved complex agreements between multiple parties and multiple lessees.
National restaurant chain franchise disagreement over inadequate training, royalty calculations and territorial disputes.
Valuation of business assets post-purchase pursuant to the parties' contract.  Valuation discrepancies included disputes over inventory descriptions, spoilage, obsolete inventory and accounting cutoff irregularities.
Healthcare:
Multistate home healthcare franchise dispute involving violations of state blue sky laws and misleading disclosures in franchise disclosure documents and a franchise agreement.
Dispute between two large hospitals over the purchase and sale of a multi-physician practice involving the valuation of certain intangible assets.
Allegations of breach of contract for services to be provided by a physician for a large regional hospital. Issues involved physician credentialing, medical coding and billing, Medicaid and Medicare reimbursements and audits.
Intellectual Property:
Two copyright infringement cases, one involving the theft of copyrighted code of proprietary software to evaluate real estate investments and another involving patented networking software.
Case involving the valuation of a physicians' group trade name and how the valuation was affected by a certain amount of non-use.
A trade secrets dispute over the alleged theft of information concerning processing methods used by a third-party national credit card processing firm.
Securities:
Allegations of improper churning, lack of supervision and unsuitable recommendations concerning the investment of stocks, bonds, options and complex derivatives.
Investor claims against broker for violation of FINRA's Know Your Customer (KYC) and suitability requirements, which lead to alleged improper investment recommendations.
Allegations against a broker-dealer that certain instruments were not registered with the Security and Exchange Commission and sold across state lines in violation of the Interstate Commerce Act.